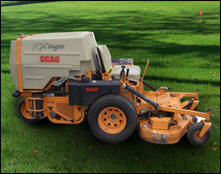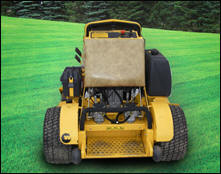 Commercial & Residential
Lawn care & Landscape

Landscaping and Snow Removal Services in the Monadnock Region
Quality Landscaping Services in the Monadnock Region since 2004! We pride ourselves on quality. We have the motivation to make any deadline and the experience to ensure only the finest results.
BOOK YOUR SPRING CLEAN UP NOW!
The snow is melting and grass is visible - a reminder that it's time for a spring clean up of your lawn. We are here to help you recover from winterís damages to your lawn.

Our Spring Cleanup Package includes:
Leaf clean up of entire property

Deep edge bed trenching

Shrub/tree pruning

Mulching/Mowing

Lawn inspection (look for patches of weeds)

Installing new lawn with seeding or sod

Debris/Garbage pick up of entire property
Spring cleanups will start April 1, 2016 (weather permitting). To schedule your spring clean up, please call 603-731-6092 or
email Jeff@OakridgeLawnandLandscape.com, with your contact information.
LAWN & LANDSCAPING
WINTER PROJECTS

Mowing
Mulching
Plantings
Installations
Spring and Fall Clean-ups

Roof Raking
Winter Pruning
Fence Clearing
Chipping/Brush Clearing
Snow Blowing
Our equipment is state of the art, locally purchased and maintained weekly, optimizing efficiency and results to keep your lawn healthy and vibrant.

We service the Monadnock Area, Jaffrey, Rindge, Dublin, Hancock, and Keene, NH
Jeff Norby

603-731-6092

email


Call today
to schedule your SPRING Clean up!



Free Estimates
Fully Insured